Bonn, Germany - June 2023
Sharm el Sheikh - November 2022
Bonn Climate Conference - June 2022
COP 26 - Glasgow, Scotland
Emory Climate Talks students participated in COP26 remotely in 2021 as travel restrictions and concerns about COVID prevented travel. Emory students served as moderators at the Zero Emissions Solutions Conference organized by SDSN - The UN Sustainable Development Solutions Network. The theme of the 2021 ZESC was Key Climate Solutions for the Decade of Action. 
Emory Climate Talks students also created a virtual side exhibit focused on the climate interests and initiatives of Emory students.
Meet the Program Director
Image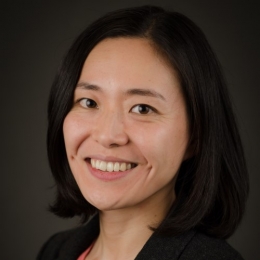 Eri Saikawa, PhD
Director of Emory Climate Talks & Faculty Advisor
Eri Saikawa, PhD, is an Associate Professor in the Department of Environmental Sciences at Emory University and the Director of Emory Climate Talks. Professor Saikawa's research is diverse covering areas of atmospheric chemistry, environmental health, biogeochemistry, climate science, environmental policy/politics. In addition to her work with Emory Climate Talks, she also serves as a Co-Director of the Resilience and Sustainability Collaboratory.