Since 2015, Emory students have attended the United Nations Framework Convention on Climate Change Conference of Parties (COP). From Paris to Marrakech, Emory students have participated and been witness to these essential negotiations. Students are not simply passive observers, they take part in presenting their own research through side events at the conference.
Since that first COP meeting in Paris, over 70 Emory student delegates have attended the meetings of COP 21 (Paris, France), COP 22 (Marrakech, Morocco), COP 23 (Bonn, Germany), COP 24 (Katowice, Poland), COP 25 (Madrid, Spain), SB 56 (Bonn, Germany), and COP 27 (Sharm el Sheikh). The student delegations represent students across the academic institutions of Emory – Emory College, Goizueta Business School, Laney Graduate School, Rollins School of Public Health and the Emory Law School. While in attendance, Emory students have presented their research on panels with other universities and shared their research in the Green Zone – a space for meeting and sharing outside of the official negotiations. Students have been witnesses to the official negotiations of the UNFCCC and were part of history being made at all of these negotiations. They have felt the frustration of how slowly the process feels when the consequences of limited action are grave, but have also found inspiration to continue their own research in climate science and climate policy. They return to campus renewed in their commitment to address issues of climate change in their various disciplines and are continuing their involvement with Emory Climate Talks through a robust alumni network.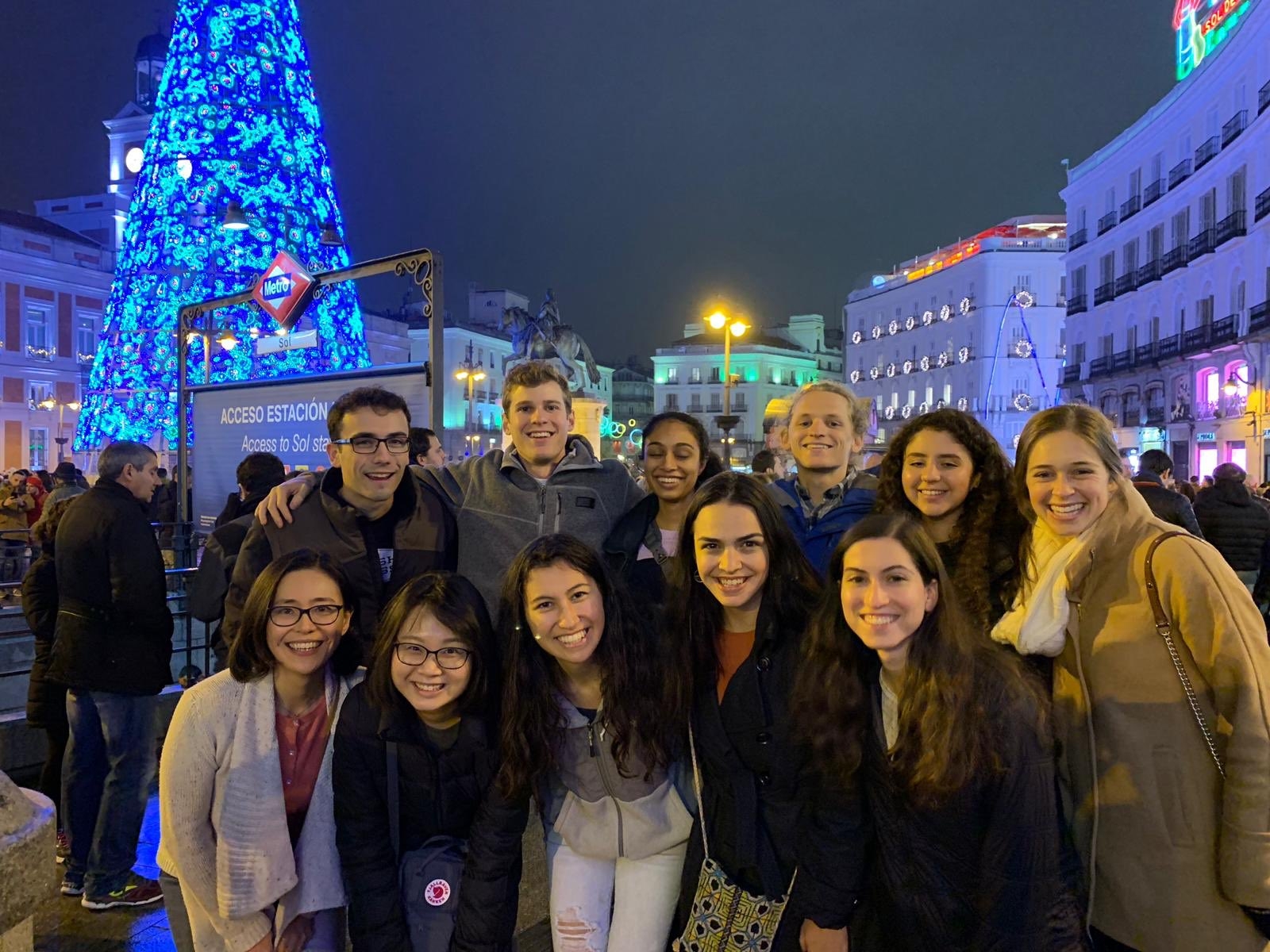 Selected Highlights of Student Work and Experiences at the UN COP
Prior to attending a UN COP meeting, students are expected to have taken coursework that supports their experience. Currently students must complete ENVS 326/526: Climate Change & Society. Student learning outcomes include an understanding of the Conference of Parties (COP) to the United Nations Framework on Climate Change (UNFCCC) to frame a more expansive understanding of issues of science, policy and the business of climate change from a variety of perspectives. Participating in a mock UN negotiation, explaining climate science for the general public through various platforms (podcasts, websites, infographics, etc.), developing an understanding of climate-policy interactions, and expanding their understanding of issues of climate justice.
With the course foundation, attending the negotiations gives students an opportunity to observe international climate change negotiations on the ground and in real-time.
Joshua Siar 20PH
COP25, Climate Change, and COVID
Dillon Wu 19C
Attending the 23rd Conference of Parties in Bonn, Germany in November 2017 was one of my most fulfilling experiences at Emory University. The journey helped me understand environmental stewardship in a global context and gave me the opportunity to meet inspiring leaders from all around the world. 
Tyler Stern 16C
UN delegates met for climate negotiations in Marrakech in 2016, and 10 Emory representatives participated in the conference and presented climate change research conducted at Emory.
Over 50 students have attended the COP with Emory since 2015
Image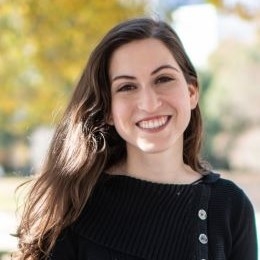 Katelyn Boisvert 20C
AmpliFIRE Co-Producer and COP25 Alumna
Katelyn graduated from Emory in 2020 with a major in Environmental Science and a minor in Sustainability Sciences. During her time at Emory, she was involved with a number of climate and sustainability related initiatives, including helping to start the Climate Talks website and attending COP25 in Madrid in 2019.
Katelyn also completed research for her honors thesis with Dr. Shaunna Donaher studying the impacts of urbanization on environmental systems in Atlanta, GA. 
Katelyn is now a graduate student at the University of Michigan, where she is pursuing a dual-degree Master of Management and Master in Environment and Sustainability. At U-M, Katelyn is a member of Net Impact at Ross, and is researching the potential for a carbon neutral COP conference as a member of the Climate Blue student organization. She plans to pursue a career in corporate sustainability, working to increase engagement with sustainability and environmental issues in the private sector. 
 
Image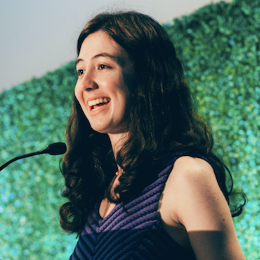 Zola Berger-Schmitz 19C
COP23 Alumna
Alumni Reflection: I graduated from the London School of Economics in 2020 with a master's in Environmental Policy and Regulation. I think that my experience at Emory and at the COP specifically prepared me so well for graduate level studies. As part of the UN field research course I took with Dr. Saikawa and Professor Tefft, I learned how to conduct high-level expert interviews with leading scientists and policymakers, and how to effectively communicate research through podcasts and white papers. Those skills ended up being invaluable throughout my time at the London School of Economics, where I participated in a research project on corporate net-zero emissions pledges led by Dr. Richard Perkins. I currently work as an analyst on the corporate sustainability team at Honda.
My freshmen year, I took a climate policy seminar in the ENVS department, where I learned about the history of the UN Climate negotiations and the historic nature of the Paris climate treaty. Though I had been involved in environmental activism throughout my middle and high school years in California, I knew very little about the trajectory of international climate politics. I was excited by the intricacies of climate coalition-building, and the complexities inherent in balancing global climate governance with national level flexibility. In the spring, I met Dr. Saikawa at an event called the Georgia Power Dialogue and she told me about Emory's inaugural delegation to COP 21 in Paris. I also spoke to several students who had been to COP 21 in Paris and were involved in founding the Emory Climate Organization. I was really inspired by their experiences.  When an opportunity came up to attend the 2016 UN Climate Talks in Bonn, Germany, I immediately applied to attend.
My second time attending the UN was my junior year at Emory. At that point, I had already served as co-president of the Emory Climate Organization (ECO) for several years and had worked with Dr. Saikawa and other student leaders to build momentum for climate advocacy on the Emory campus.
Before attending the UN Climate Talks, I had watched videos of prior conference proceedings and I had some idea of how the official UN Climate negotiations were structured. However, nothing could have prepared me for the chaos that ensues at conferences as thousands of delegates attempt to reach some level of consensus, or the thrill of being at the center of a climate incubator with so many dynamic leaders.
My first time at the UN Climate talks, I attended meetings for YOUNGO (the youth constituency group for the UN). I was offered the opportunity to join a youth climate dialogue with Christiana Figueres, who was the executive secretary of the UNFCCC at the time. Alongside a group of other youth activists, I had the chance to offer recommendations to Ms. Figueres on strengthening youth representation at UN climate negotiations. It was exhilarating to work with so many other youth climate leaders, and I never anticipated that I would have the ability to use my voice to advocate for change on an international scale.
My biggest take-away from the COP conferences is that possessing scientific or policy expertise in the climate change arena is not enough in order to craft an equitable and just global climate agenda. The UN climate negotiations cannot be inclusive unless climate decision-makers consult with delegates from an array of different backgrounds, many of whom view climate change as a life or death issue that will dictate their country's future survival. In this sense, listening to other voices is incredibly imperative in ensuring that environmental justice is integrated throughout the negotiation process.
-By Lauren Balotin, 19C, Environmental Sciences and  Media Studies
The adverse effects of climate change on food security and malnutrition are growing. Millions of individuals could face physical, emotional, and cognitive hardships due to undernutrition, or deficiency of energy, protein, or essential vitamins and minerals. As the effects of climate change become increasingly clear, the search for appropriate methods of mitigation and adaptation is reaching a critical stage.
The Looming Threat to Food Security
-By Zola Berger-Schmitz, 18C, Music and Environmental Sciences, and Cassidy Schwartz, 18C, Environmental Sciences and International Studies 
The European Union (EU), a cooperative federalist system, stands to expand its renewable energy section by member states sharing policy initiatives. This process of borrowing policy approaches to achieve similar outcomes is called diffusion. Learning from each other could be the best way forward for the EU to cut costs and grow renewable energy to contain climate change.
EU Renewable Energy and Shared Policy
POLICY MEMOS on Emory Climate Talks
Emory COP Delegation Photos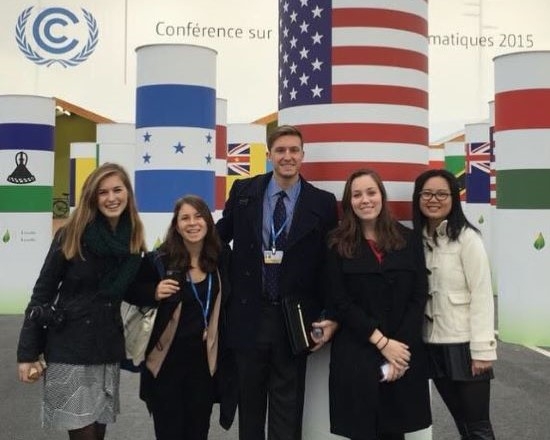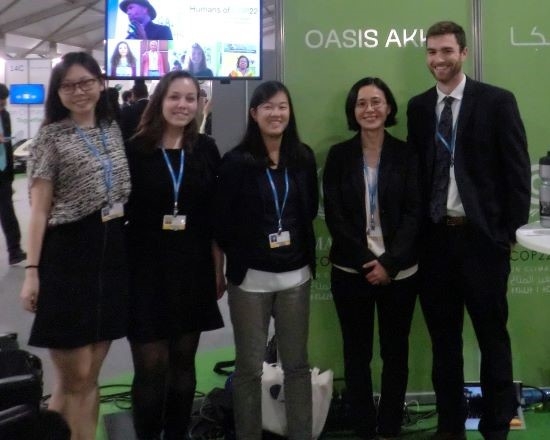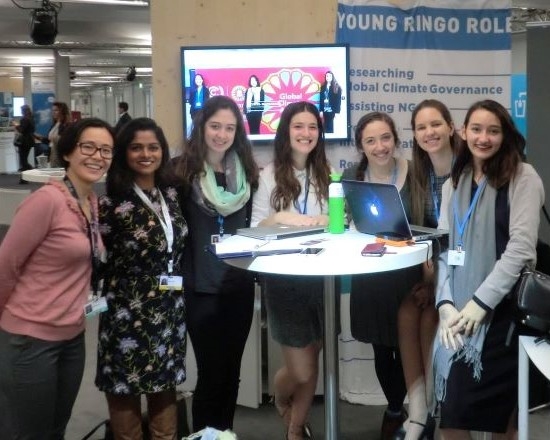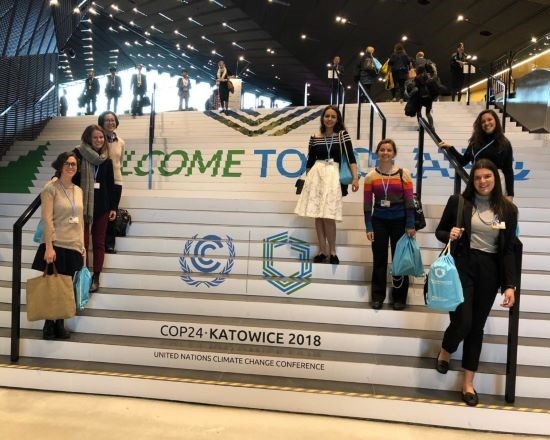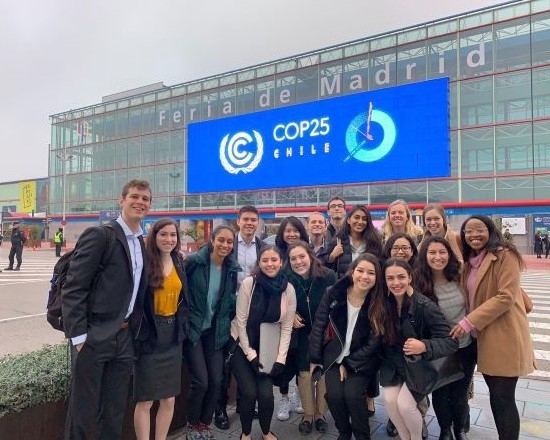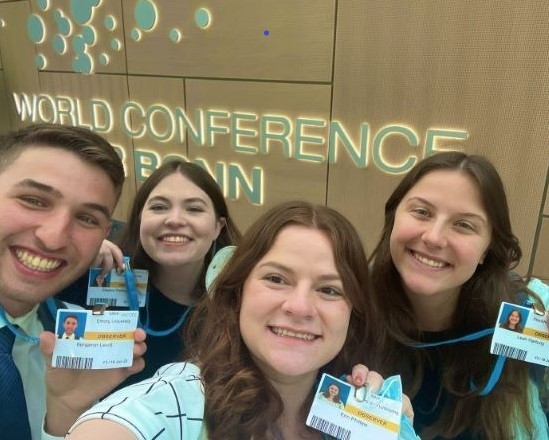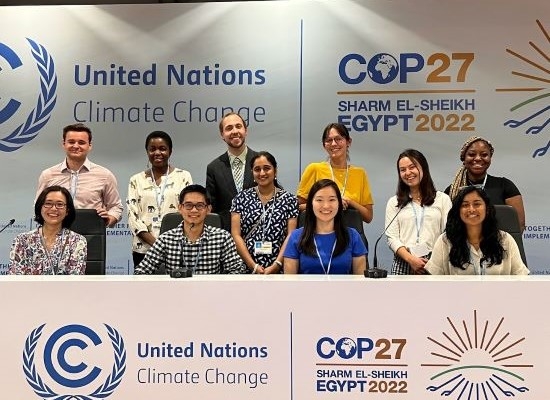 Image

Image

Image