My Journey in the Marine Sciences
Are you familiar with the Sorites paradox? You probably are – you just may not realize it. The name isn't quite mainstream, but the concept is commonly referenced. This paradox poses the question that if a heap of something is reduced by a single grain at a time, at which point does it cease to qualify as a heap?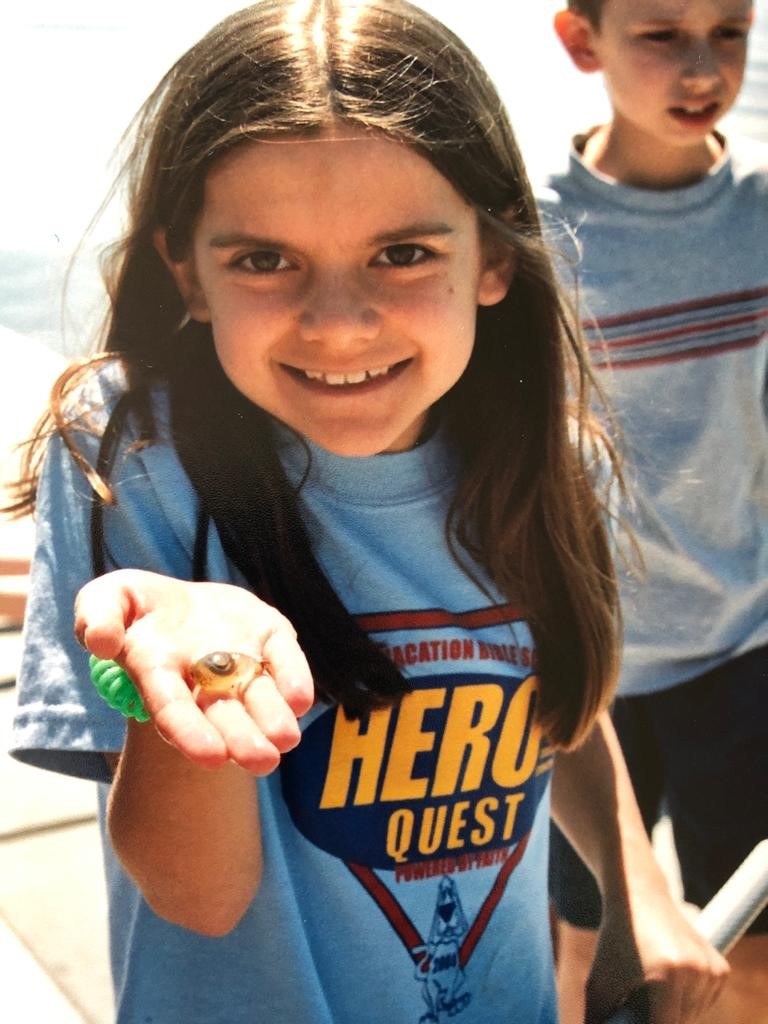 The reverse of this paradox has been on my mind. How many grains of something until it qualifies as a heap? I was thinking about this because about a month ago, I referred to myself as a marine scientist for the first time. As I wrote it, I wondered, "How many degrees, how many conferences, how many field experiences, etc. until one can call oneself a marine scientist?" Well, thinking back on my experiences, I think I may have finally qualified and if you'll allow me, I'd like to share my journey with you.
I fell in love with the marine sciences when I started attending a marine biology summer camp with the University of Georgia on Skidaway Island, GA. Everything clicked for me. I relished days spent looking for crabs in the salt marshes, using seine nets to catch small fish and study them, learning about horseshoe crabs and why we use them for medical studies (hint: it has to do with their blood). I even loved "tropical storm Tuesday" when we had to stay inside and play an assortment of ocean-themed games when a tropical storm rolled through. This summer camp, which I returned to for many years, inspired my entire career.
I wrote about the summer camp in my application to Emory University and thankfully, an admissions officer liked my story about getting inked by a squid (that's one way to stand out). Attending Emory was extraordinarily beneficial to my growth as a scientist. Through the liberal arts system, I was encouraged to engage with a diversity of subjects, which made me a more well-rounded student. But while I thoroughly enjoyed these other subjects, my experience with the environmental sciences department was the highlight of my collegiate career. The community I found there fostered my love for the sciences and sparked my curiosity about environmental science topics I had yet to explore.
Through the department, I spent four years conducting fishery management research with Dr. Tracy Yandle, wrote an honors thesis on strep syndrome transmission in Northern sea otters, and attended the United Nations Framework Convention on Climate Change (UNFCCC) 24th Conference of the Parties (COP) with Dr. Eri Saikawa. At COP24, I focused my efforts on understanding the priorities of indigenous communities in climate negotiations. When speaking with members of these communities, it quickly became clear that climate change and its mitigation has numerous implications for indigenous groups. Not only are these communities working to lessen the effects of climate change, but they also have to protect their culture, traditions, and stories – elements of a way of life that were commonly under threat long before climate change entered the scene. My key takeaway was that indigenous groups must be able to contribute to climate negotiations, not only to offer valuable perspectives, but also to protect their communities.
This lesson influenced my educational trajectory. I am now earning my masters in marine ecosystem management at the University of St Andrews in Scotland. I want to manage ecosystems in a holistic way, with an understanding that ecosystems don't exist in isolation. People have emotional, cultural, and economic ties to the environment. Management should reflect those connections so that both the ecosystem and the communities that rely on it for services are protected. 
A key point that has been impressed upon me in this program is the fact that we can't manage nature. Mother nature will chart her own course. All we can do is manage human activities to minimize the stress she experiences. When I attended those marine biology summer camps, I thought I was entering the world of the sciences. I thought I was going to work with plants and animals, not humans. But I now understand that I am in the business of working with people. I now seek to protect ecosystems, educate others, and inspire the next generation of scientists, all in an effort to mitigate climate change. My work with AmpliFIRE is a key component of these efforts. I LOVE podcasts (fantastic listening material for runs and laundry folding) so I know the power they can have in communicating important, complex topics to a wide audience. Getting to contribute to one that seeks to demystify the many facets of climate change while also amplifying the voices of experts from diverse backgrounds is a wonderful way to help the planet.
Now we're back to present day. I've been incredibly privileged to be able to pursue my dream job. I've been able to take on my own research projects, work with a variety of marine species, and study the wonderfully dynamic field of the marine sciences – all things 9-year-old Meg would be thrilled by. But I must say, as much as I am enamored with science, the moments in which I get to share my love for the environment bring incredible meaning to what I do.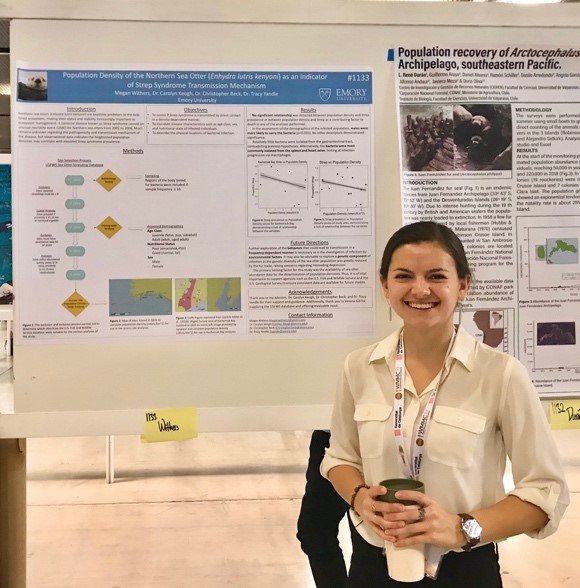 I hope you've had the opportunity to enjoy some of our episodes and that you're just as excited as I am about giving mother earth a helping hand.