An engaged and educated environmentalist—that's how I regarded myself upon arriving at the United Nations SB56 climate conference in Bonn, Germany in June. Four years of college environmental classes had provided basic knowledge of the 2015 Paris Agreement to reduce greenhouse gas emissions, annual negotiations known as the UN Conference of the Parties or COPs, and other key climate concepts.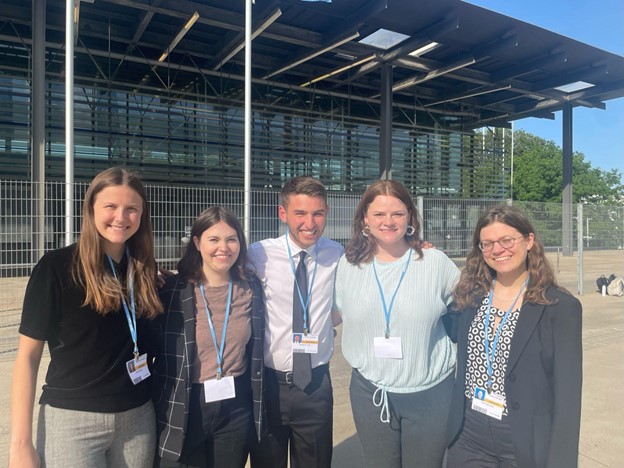 Yet, it wasn't until I observed my first sessions that I experienced the maze of intricacies and technical nature of the climate talks first hand. Government representatives, many of them young, sat behind placards with their country names, working diligently to advance international climate cooperation. Officials and diplomats traded references to obscure documents and paragraphs. In language punctuated with acronyms and jargon, they debated complex policy issues that I was hearing about for the first time. The first day was a whirlwind, and I felt out of the loop.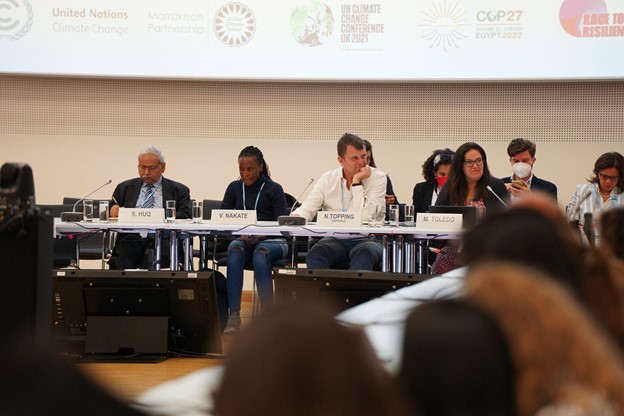 However, as the week continued, I gained my footing and began to participate in the conference as a true observer instead of an UN-newbie. I learned how to access the documents and paragraphs under negotiation so that I could follow along with the edits in real time. And although the climate acronyms and negotiating methods from a classroom mock-UN were familiar, I wished my education focused more on the status of climate negotiation topics. What progress had been made since 2015, I wondered, and what compromises were countries still trying to hammer out?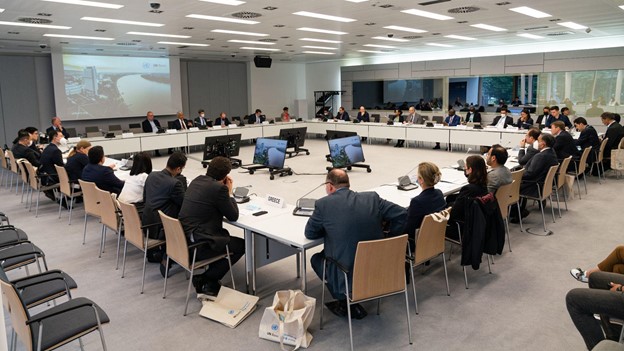 With each session I attended, it became clear the  topics debated - not the procedure of debate – matter most. Everyone--students, non-academics, and civil servants alike—requires accessible information about these climate issues.  Activists like myself can play a part as communicators and translators of climate science and policy for the general public, and hold international leaders accountable for their decisions at these conferences.
The issue that has been labeled "loss and damage" illustrates how I wish I knew more about the ins and outs of the largest topic of debate before I arrived in Bonn. Loss and damage (L&D) is a major concept in negotiations and a point of contention between the developing and developed worlds. The term refers to a proposed tool called the Santiago Network that would provide funding to vulnerable countries facing destruction from climate disasters.
The L&D debate is among the most emotional in global climate negotiations. It was a heated issue at COP26 in Glasgow in 2021 and developing countries are sure to feel the sting of its absence at COP27 in Sharm el-Sheikh in Egypt this coming November. In Bonn, the G77, a group of developing countries, and China fought for L&D to have a spot on the agenda at COP27 but were ultimately blocked by developed countries.
Most developed countries want to deal with L&D financing through an existing fund for adapting to new climate conditions--the Adaptation Fund--which is why they were adamantly opposed to placing L&D on the COP27 agenda. But the G77 and China argue that this method takes focus away from L&D. Additionally, without a separate fund for L&D, developed countries can avoid contributing more money to those suffering from climate disasters, which are mostly developing nations.
In Bonn, I became very passionate about developing countries' fight for L&D finance. I realized that if I wasn't very familiar with L&D before the conference, then many climate activists must also be unaware of the current global debates. Many of us don't know where to find accessible sources that reliably report on UN negotiations without the barriers of acronyms and jargon.
We need more media reports on climate negotiations that are easy to decipher. The Climate Action Network (CAN) is an example of this straightforward approach. I recommend following CAN on Twitter and reading their ECO newsletter. They are the only group--that I know of--that posts daily updates on the negotiations at all events of the UN Framework Convention on Climate Change (UNFCCC), the agency that oversees international climate diplomacy. Be on the lookout for information  particularly in June and November, the months when climate negotiations typically take place.
My predominant takeaway from Bonn: familiarize yourself with climate basics but don't get bogged down with UN terminology or technicalities. As I stay engaged with international climate negotiations, I will keep this in mind and seek ways to incorporate clear climate communication in my future career.