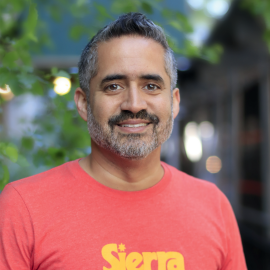 President of Sierra Club Board of Directors
Ramón Cruz is the president of the Sierra Club Board of Directors and an environmental policy and advocacy expert. Previously, he served as deputy director of Puerto Rico's environmental regulatory agency.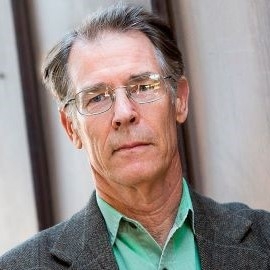 The Ministry for the Future
Speaker(s)
Kim Stanley Robinson, Author
Kim Stanley Robinson is a New York Times bestseller and winner of the Hugo, Nebula, and Locus awards. He is the author of more than twenty books, including the bestselling Mars trilogy and the critically acclaimed Forty Signs of Rain, The Years of Rice and Salt, and 2312. In 2008, he was named a "Hero of the Environment" by Time magazine, and he works with the Sierra Nevada Research Institute. He lives in Davis, California.

"The Ministry for the Future is a masterpiece of the imagination, using fictional eyewitness accounts to tell the story of how climate change will affect us all. Its setting is not a desolate, postapocalyptic world, but a future that is almost upon us. Chosen by Barack Obama as one of his favorite books of the year, this is an extraordinary novel from visionary science fiction writer Kim Stanley Robinson will change the way you think about the climate crisis."