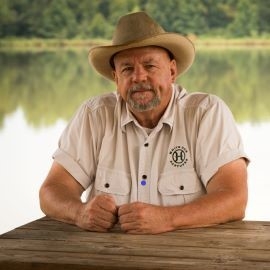 Resiliency in Agriculture
Will Harris is a fourth-generation cattleman, who tends the same land that his great-grandfather settled in 1866. Born and raised at White Oak Pastures, Will left home to attend the University of Georgia's School of Agriculture, where he was trained in the industrial farming methods that had taken hold after World War II. Will graduated in 1976 and returned to Bluffton where he and his father continued to raise cattle using pesticides, herbicides, hormones, and antibiotics. They also fed their herd a high-carbohydrate diet of corn and soy.

These tools did a fantastic job of taking the cost out of the system, but in the mid-1990s Will became disenchanted with the excesses of these industrialized methods. They had created a monoculture for their cattle, and, as Will says, "nature abhors a monoculture." In 1995, Will made the audacious decision to return to the farming methods his great-grandfather had used 130 years before.

Since Will has successfully implemented these changes, he has been recognized all over the world as a leader in humane animal husbandry and environmental sustainability. Will is the immediate past President of the Board of Directors of Georgia Organics. He is the Beef Director of the American Grassfed Association and was selected 2011 Business Person of the year for Georgia by the Small Business Administration.

Will lives in his family home on the property with his wife Yvonne. He is the proud father of three daughters, Jessi, Jenni, and Jodi. His favorite place in the world to be is out in pastures, where he likes to have a big coffee at sunrise and a 750ml glass of wine at sunset.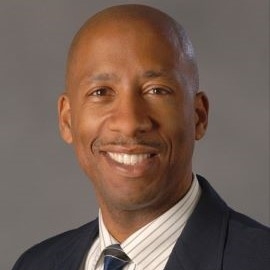 Carlton Waterhouse, Deputy Assistant Administrator, US Environmental Protection Agency
Speaker(s)
Professor Carlton Waterhouse
Professor Carlton Waterhouse is an international expert on environmental law and environmental justice, as well as reparations and redress for historic injustices. He lectures globally on climate justice and group-based inequality. After completing law school at Howard University, Professor Waterhouse began his career as an attorney with the EPA, where he served in the Office of Regional Counsel in Atlanta, Georgia and the Office of General Counsel in Washington, D.C. At the EPA, he served as the chief counsel for the agency in several significant cases and as a national and regional expert on environmental justice, earning three of the Agency's prestigious national awards. Professor Waterhouse graduated with honors from the Candler School of Theology at Emory University with a Master of Theological Studies degree and from the Emory University Graduate School with a Ph.D. in Social Ethics.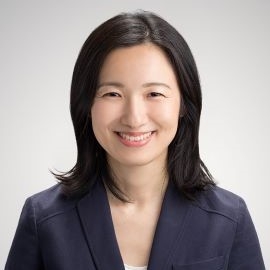 Nature-based solutions for climate change mitigation and adaptation
Kanako Morita is a senior researcher at the Forestry and Forest Products Research Institute, and a visiting research fellow at the United Nations University Institute for the Advanced Study of Sustainability in Japan. Her research interests focus on effective governance and financial mechanisms for sustainable development, climate change mitigation and adaptation, and biodiversity conservation. She received her PhD and MA from the Tokyo Institute for Technology. She is a lead author for the Intergovernmental Panel on Climate Change Sixth Assessment Report Working Group III Chapter 15 Investment and Finance, and was a contributing author for the Fifth Assessment Report Working Group III Chapter 7 Energy Systems. Furthermore, she attended the United Nations Framework Convention on Climate Change COP16 -19, COP22-24; the Convention on Biological Diversity COP10-12; the United Nations Convention to Combat Desertification COP10; and intersessional meetings as a member of the Japanese delegation.